Within the last decade, Magento has become one of the most popular eCommerce systems used by online merchants. Regardless of the product they want to offer on sale or the eCommerce business model they're implementing, Magento always has an answer.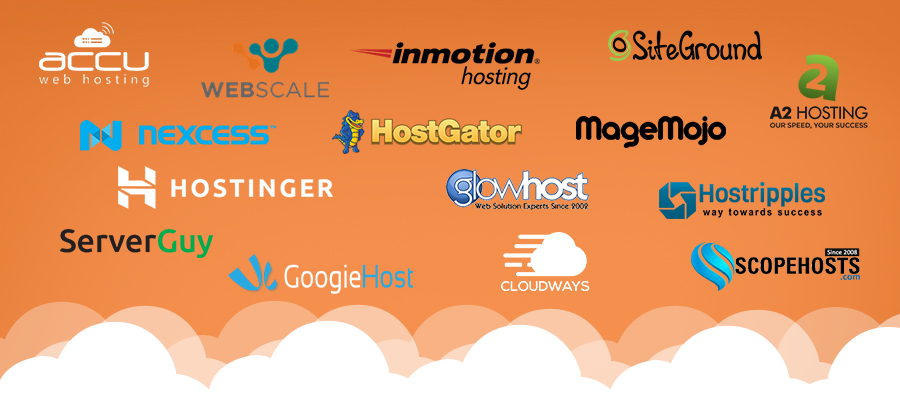 In this article, we'll review☛ What to look out for when choosing a Magento Hosting Provider☛ Recommended Magento Hosting Providers☛ Magento's top features
1. What To Look Out For When Choosing A Magento Hosting Provider
Security
Hackers are real, and you should be wary of doing what you can to keep your store safe. However, your hosting provider is responsible for ensuring server security every time.
It is not a wrong idea to ask a potential Magento hosting provider if they use a server-side virus scanner and also what forms of DDoS or firewall systems are available on their service.
Since PHP modules are susceptible to attack, you may also want to find out whether the hosting provider offers an application for turning the modules on and off any time you want.
Up-Time
For one thing, you never want your Magento eCommerce store to go offline now and then because of hosting related issues.
Since the internet is always online and customers can come around at any time, it is vital to match their consistency by choosing the right hosting provider.
While it is true that nearly all Magento hosting providers will attach a "99.99% uptime" tag to their package, the reality is that some of them cannot guarantee it in the long run.
Compatibility
It is also vital to ensure that Magento's hosting requirements are in line with what is offered by the provider.
For instance, newer versions of Magento recommends PHP 7.0 or higher, and although most providers have implemented the necessary upgrades, some may still lack the compatible features to support the deployment.
Find out from them whether all their current features are compatible with Magento's.
For More Info
Click Here